Our Doctors
We proudly serve the communities of Fort Worth, Lake Worth, and Willow Park, TX.
Russell Pendleton, DPM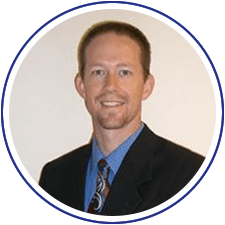 Russell Pendleton, DPM
Dr. Pendleton received his bachelor's degree in biomedical science at Texas A & M University and attended medical school at the William Scholl College of Podiatric Medicine in Chicago. After graduating, he completed a three-year residency in podiatric medicine and surgery in Houston that focused on traumatic and elective reconstructive surgery. Dr. Pendleton is also a member of the American College of Foot and Ankle Surgeons and the American Podiatric Medical Association.
Dr. Pendleton is board certified by the American Board of Foot and Ankle Surgeons and has a hospital affiliation with Texas Harris Methodist Hospital. Dr. Pendleton is also from the Fort Worth community and has been in practice since 2010.
Mark Thompson, DPM
Mark Thompson, DPM
Dedicated to providing the best care for his patients, Mark Thompson received his degree from Western University of Health Sciences. He furthered his career by attending a 3 year residency at Heritage Valley Hospital in Western Pennsylvania. While there he was trained in all aspects of care of the foot and ankle. His favorite part of being a podiatrist is the smile on peoples faces when they express that the pain they once felt is gone.
Dr. Thompson was raised in the Central Valley of California in the small but beautiful rural town of Hickman. However, he is grateful he has found his way to North Texas and is happy to call it his home. He enjoys being outdoors in nature, rock climbing, being active, and spending time with his wife and three boys.